Dull, dehydrated, dry skin stands no match for the Peach & Lily Instant Rescue Kit!

This travel-friendly kit includes three of your favorite Peach & Lily products: two mini and one full-sized to help brighten, hydrate, and nourish your skin. Gently exfoliate and resurface skin with a mini Super Reboot Resurfacing Mask, a professional-grade mask with 10% AHA, 0.5% BHA, and blue agave extract. Flood your newly-smoothed, de-clogged skin with hydration with a mini Wild Dew Treatment Essence. Finally, use a full-sized Kbeauty Rescue Balm to treat dry spots, chapped lips, cracked heels, wherever your skin needs a bit of extra love and a boost of hydration.

Specifically formulated to be highly effective and gentle, these three products help combat common issues, instantly bringing skin around to a visibly brighter, more hydrated, supple complexion.
This kit includes:
Super Reboot Resurfacing Mask- 20 ml
Kbeauty Rescue Balm- 50 ml
Wild Dew Treatment Essence- 30 ml
Must Know
Peach & Lily Take
How to Use
Ingredients
Must Know
Superskin Ingredients:

Mini Super Reboot Resurfacing Mask:
1. AHA, BHA, and Blue Agave Extract gently exfoliate skin, helping slough away dead skin cells and smooth uneven texture.
2. Hyaluronic Acid Complex is our proprietary blend of short-, medium-, and long-chain hyaluronic acid molecules to help moisturize every layer of skin.
3. Centella Asiatica Extract, Chamomile Extract, and Aloe help deeply soothe skin and hydrate.

Mini Wild Dew Treatment Essence:
1. Lotus Root Extract and Bamboo Extract are rich in antioxidants that help fight oxidative stress and protect skin from free radical damage.
2. Niacinamide helps reduce inflammation and brighten dark spots.
3. Yeast Ferment delivers antioxidants and a bevy of nutrients to help powerfully encourage cell renewal.

Full-sized Kbeauty Rescue Balm:
1. Sunflower Seed Oil sinks into skin, delivering essential fatty acids and vitamin E to help soften, soothe, and protect skin.
2. Coptis Root Extract is a favored traditional Korean ingredient, helping dramatically soothe skin and quell inflammation.
3. Centella Asiatica Extract and Turmeric Root Extract calm and restore flaky, dry skin.
Peach & Lily Take
We took some of your favorite products from our collection to create this travel-friendly kit because we know – life happens. You might care diligently for your skin, but, sometimes, stress piles on or you're traveling a lot or the weather swings from extreme to extreme, and your skin begins to suffer. Maybe it starts feeling dehydrated or dull or rough, with stubborn dry patches and chapped lips. That's why we put this Instant Rescue Kit together, so your skin can get the relief it needs immediately – and at a great value! This kit is valued at $62, but we're giving it to you for 37% off!
How to Use
Super Reboot Resurfacing Mask: Apply an even layer to clean, dry skin and leave on for 15-20 minutes. Mild tingling is normal. Rinse thoroughly with lukewarm water and pat dry. Use up to 1-2 times per week.
Kbeauty Rescue Balm: Apply to dry or rough spots as needed.
Wild Dew Treatment Essence: Pat onto clean skin using hands or cotton pads. Can be used AM and PM daily.
Ingredients
See Individual product pages for more information
A fast fix.
Life happens, and you need that instant pick-me-up. Now you have it — in a cute kit, no less.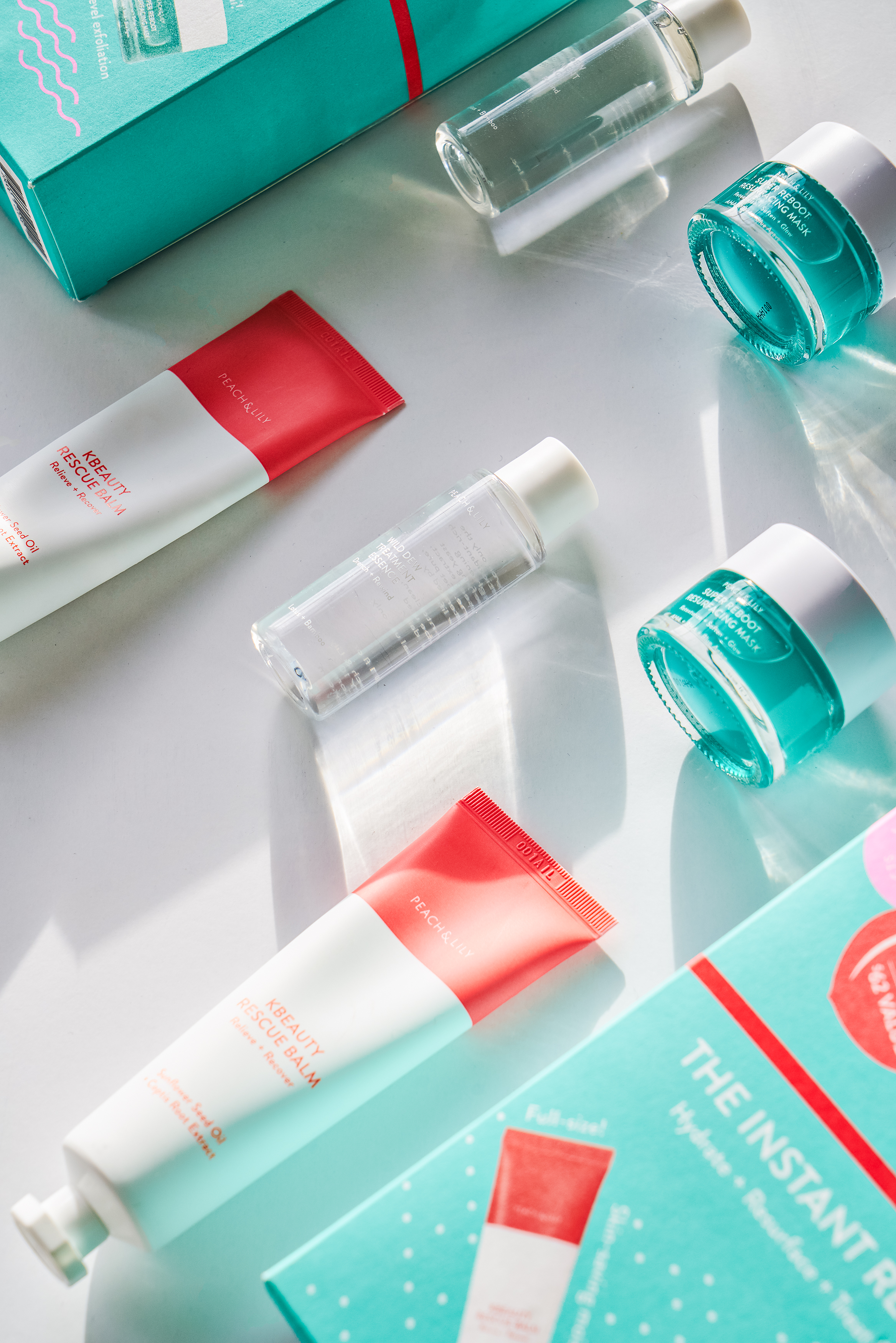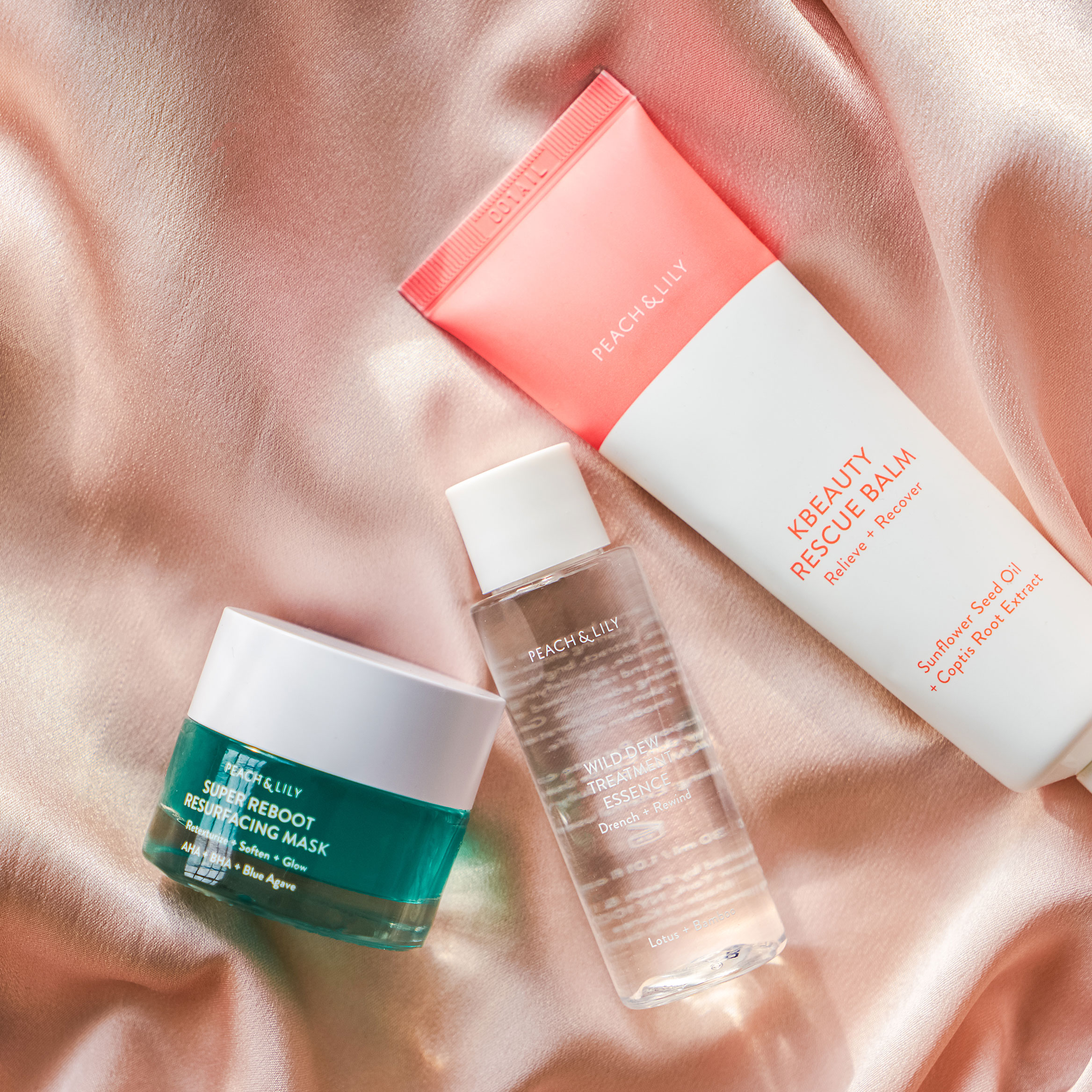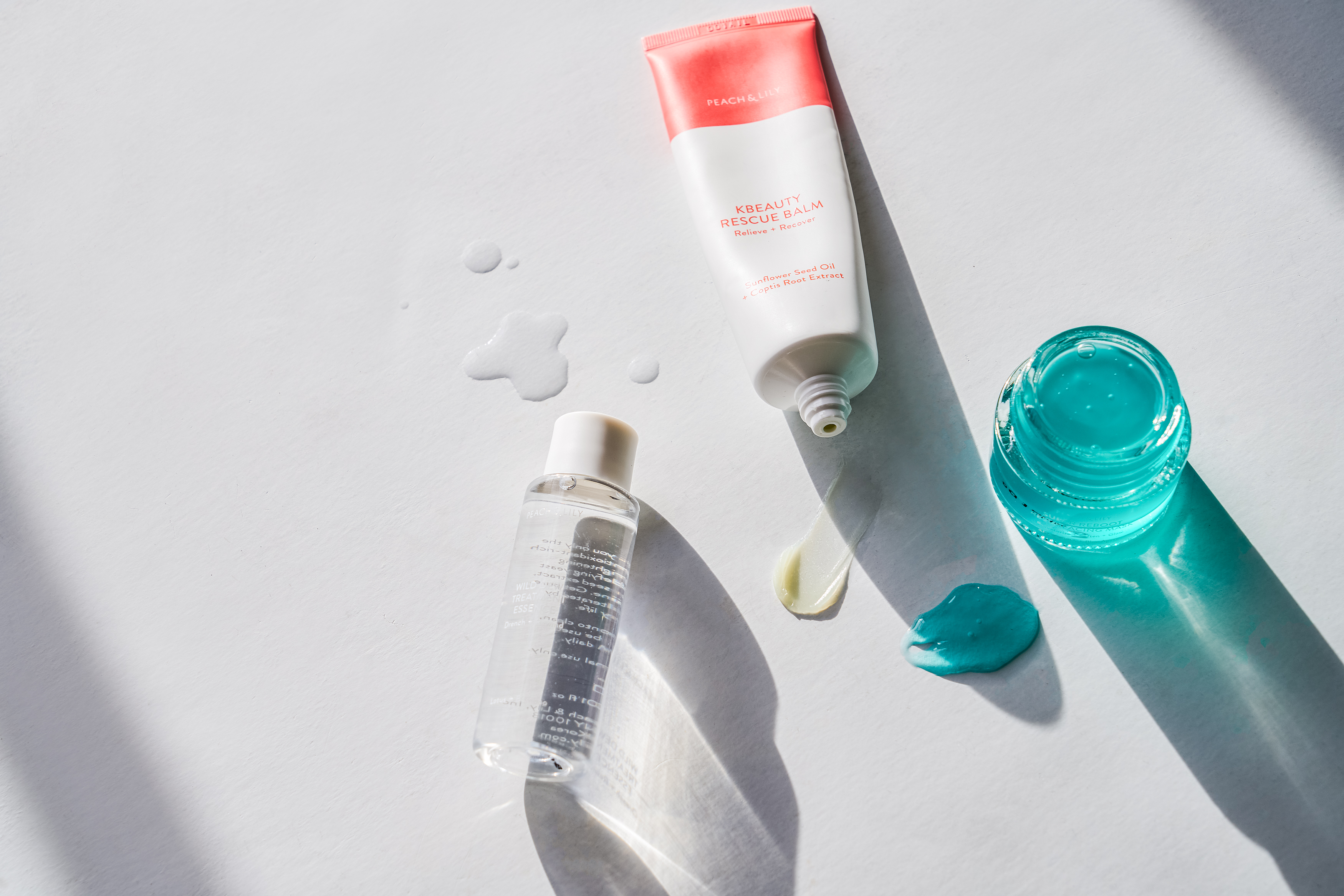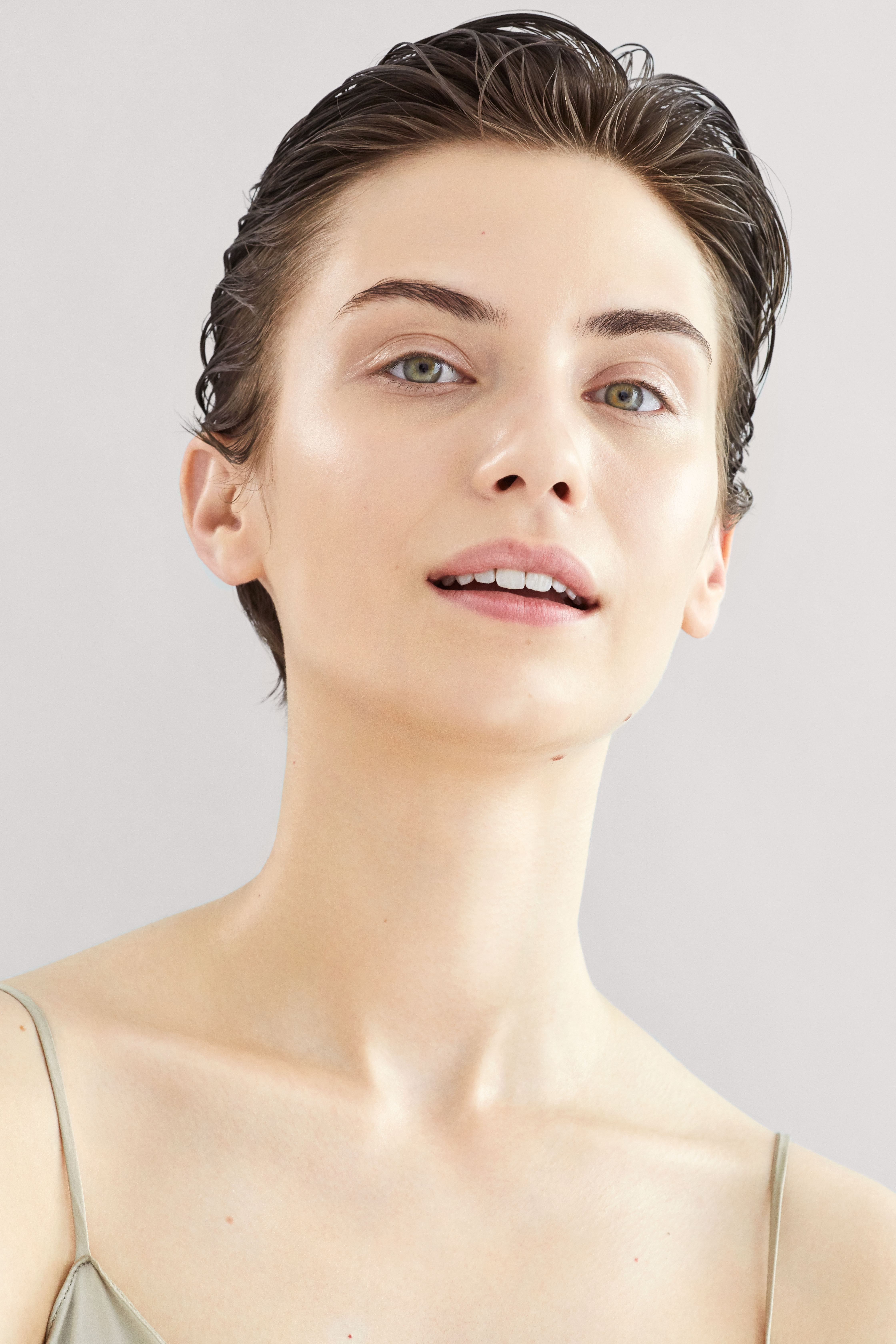 For that bag in your bag.
Suitcase, gym bag, your SO's drawer. Keep a set of your favorites in mini sizes for wherever you go.
Get social with us.
Join the peach party! #peachandlily