This is a pro-level wash-off mask that effectively and gently exfoliates, resurfaces and retexturizes skin. Consider this a unique deep-cleansing, purifying, and resurfacing facial where dead skin cells are unglued, impurities deep within pores are "de-gunked" and fresh skin is revealed. If you're dealing with clogged pores, rough patches, or bumps, this mask is for you. The result? Dramatically smoother texture with drastically minimized appearance of fine lines and wrinkles. Give your skin a total reboot.
Over time, the color of the formula may shift due to the natural ingredients. And that's OK, as the formula remains potent and stable. This is what natural looks like - so enjoy your uniquely-hued formula.
Texture: jelly-like, soothing, light
Scent: Subtly fresh floral and hints of the ocean
Skin Type: all skin types, even those with sensitive skin
Must Know
Peach & Lily Take
How to Use
Ingredients
Must Know
A potent blend of 10% AHA, 0.5% BHA, and blue agave unglues dead skin cells and "de-gunks" down to deep lining of pores. Our cell turnover slows down as we age; excess sebum traps impurities and clogs pores; dead skin cells and bacteria can get trapped in pores and result in breakouts. Keeping the skin free of "baggage" and optimizing turnover of your skin cells can help your skin stay clear of breakouts, be more radiant, better absorb beneficial ingredients, and produce more collagen. Bottom line: this can be the difference between dull, acne-prone skin and radiant, supple, clear skin. This proprietary blend of three powerful ingredients - AHA, BHA and blue agave extract - delivers a super potent way to gently remove all that extra baggage on skin to reveal new smooth and soft skin. Meanwhile, hyaluronic acid, centella asiatica, chamomile, and aloe deeply soothe skin and hydrate it.
Peach & Lily Take
Our founder has eczema and extremely sensitive skin, and found that she could never use potent products with high acid concentrations. The benefits of AHA and BHA are so great that to be excluded from these two clinically proven ingredients in large part was something we wanted to change for those of you with sensitive skin -- or those of you who want to use acids without the downside. This breakthrough formula has gone through third party testing, has been personally tested extensively by our founder, our team, and our three partner labs including forty chemists who personally face-tested the products. We're so excited to offer a super potent exfoliating mask (10% glycolic acid is the highest amount that's considered safe to be used at-home) that is suitable for even the most delicate skin. The mask simultaneously soothes, replenishes and hydrates skin so intensively that many saw skin to be in fact, calmer, bouncier, and happier - on top of being resurfaced - after using this mask. Now there's a maximum-potency yet super-gentle solution for those little bumps, clogged pores, flaky skin, rough patches, and overall dullness...for all skin types.
How to Use
Apply an even layer to clean, dry skin and leave on for 15-20 min. Mild tingling is normal. Rinse thoroughly with lukewarm water and pat dry. Use up to 1-2 times per week. Follow up with Pure Beam Luxe Oil and/or Matcha Pudding Antioxidant Cream for enhanced results. Discontinue use if irritation occurs. Acids may increase your skin's sensitivity to the sun. Use a sunscreen daily while using this product and for a week after ceasing use (and of course, always sunscreen, anyway). We recommend storing this product in a dark place, and keep cool or at room temperature -- an example of a great storage place would be your bathroom cabinet.
Ingredients
Water (Aqua), Glycolic Acid, Sodium Citrate, Propanediol, Butylene Glycol, Hydroxyethylcellulose, Agave Tequilana Leaf Extract, Allantoin, Aloe Barbadensis Flower Extract, Camellia Sinensis Leaf Extract, Centella Asiatica Extract, Chamomilla Recutita (Matricaria) Flower Extract, Chlorphenesin, Coccinia Indica Fruit Extract, Corallina Officinalis Extract, Curcuma Longa (Tumeric) Root Extract, 1,2-Hexanediol, Ethylhexylglycerin, Glyceryl Caprylate, Glycyrrhiza Glabra (Licorice) Root Extract, Hydrolyzed Hyaluronic Acid, Melia Azadirachta Flower Extract, Melia Azadirachta Leaf Extract, Ocimum Sanctum Leaf Extract, Panthenol, Pantolactone, Phenoxyethanol, Polygonum Cuspidatum Root Extract, Rosmarinus Officinalis (Rosemary) Leaf Extract, Salicylic Acid, Scutellaria Baicalensis Root Extract, Sodium Acetylated Hyaluronate, Sodium Hyaluronate, Solanum Melongena (Eggplant) Fruit Extract, Trisodium Ethylenediamine Disuccinate, Xanthan Gum, Polyglyceryl-10 Caprylate/Caprate, Polyglyceryl-10 Laurate, Lavandula Angustifolia (Lavender) Oil, Pelargonium Graveolens Flower Oil
The Peach & Lily Promise
A paradox, perfected.
Max at-home glycolic acid levels, balanced with super soothing ingredients- produces a peel that is both powerful and gentle.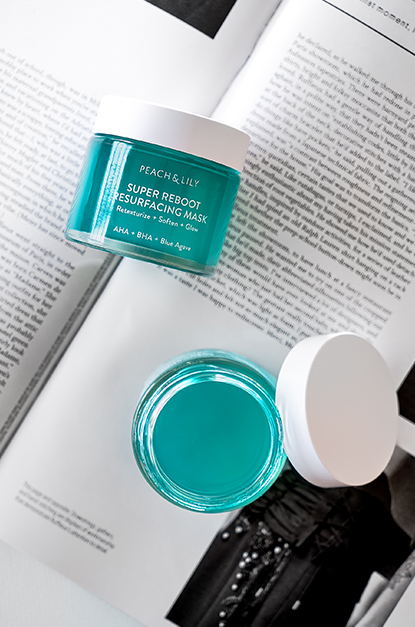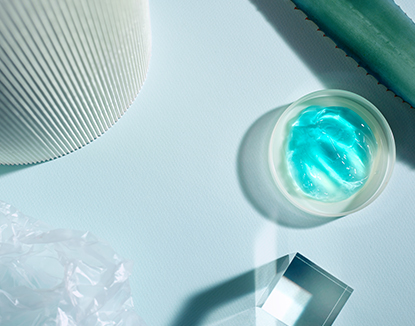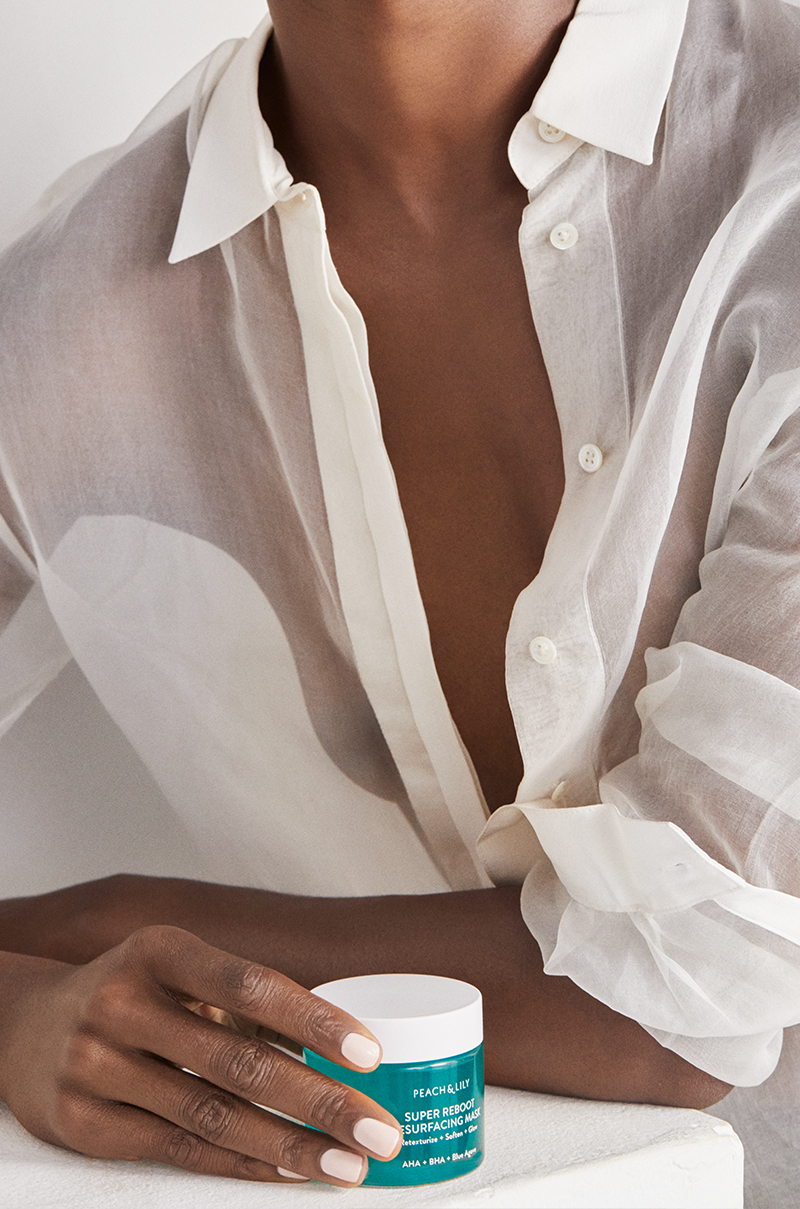 What's a reboot?
Your skin is rebooted when it's completely resurfaced, hydrated, calmed, and plumped. Don't just peel – give your skin the super reboot.
Get social with us.
Join the peach party! #peachandlily