This pH-adjusting toner helps gently slough away dead skin cells, leaving pores clean and ready to absorb beneficial skincare ingredients. Starring AHA to loosen dead skin cells and a blend of nourishing botanical extracts to calm inflammation, this is your fast lane to sparkly pores. Gentle enough for daily exfoliation on even the most sensitive skin, this game-changing formula includes a pore-refining blend of AHA, salicylic acid, and other ingredients-- hand-picked to keep your complexion clear without irritation. The Good Acids Pore Toner also includes cape lilac, eggplant and turmeric extracts as well as allantoin and aloe to soothe and nourish. Think of this balancing formula as a refreshing way to keep your pores in check every day-- no harshness needed.
Over time, the color of the formula may slightly shift due to the natural ingredients. And that's OK, as the formula remains potent and stable. This is what natural looks like - so - enjoy your uniquely-hued formula.
Texture: Lightweight, refreshing, balancing liquid formula
Scent: None
Skin type: Best for oily skin, combination skin
Must Know
Peach & Lily Take
How to Use
Ingredients
Must Know
Acids are a great way to exfoliate your skin cells, helping to powerfully keep your skin balanced, but when overused they can be irritating, causing sensitivity and inflammation. Our game-changing pH-adjusting formula, lets you use acids every day without overdoing it. Our pore-refreshing blend of AHA alongside nourishing botanical extracts, promises to help maintain pores daily without overdoing it -- that way skin is left clarified and not raw or over-exfoliated. The Good Acids Pore Toner also includes cape lilac, eggplant and turmeric extracts as well as allantoin and aloe to soothe and nourish. Pair this with the Super Reboot Resurfacing Mask to stay on top of pores. While the Super Reboot is a deep-dive, intensive cleanse, think of The Good Acids as your daily wipe down.
Peach & Lily Take
With the knowledge that many of her clients were looking for chemical exfoliation without any downsides, our founder, Alicia Yoon set out to deliver a (truly) daily treatment for healthy radiant skin. She worked alongside top-tier labs in Korea on countless iterations, rigorously testing each toner blend for efficacy.
Fun behind-the-scenes look: the goal of this toner has always been to help maintain clear pores on a daily basis and help prepare skin for other acids. In creating this toner, we started by including 5% glycolic acid. For a daily toner, the formula was irritating, so we iterated down to 4.8%, then 4.7%, then 4.6%, and so forth. The magic happened when we took the glycolic acid concentration down to less than 1%! A formula that truly helped to gently, gently exfoliate each day without overdoing it. As formulating is so much like cooking, it was a labor of love to perfect this formula given all the different variables in the formula - the pH, the acid level, the other botanical extracts, and all the various process steps in formulating. After countless takes, we are so excited about our proprietary blend of ingredients that come together to truly gently, gently keep skin radiant by keeping dead skin cells far away and preparing skin for other acids -- all the while keeping skin free of any irritation. We applied complete outside-the-box thinking and creativity to bring you a formula that is all about results for all skin types without the downside. We especially love this formula for those with oily and combination skin.
While the brand's Super Reboot Resurfacing Mask helps to completely retexturize and resurface skin for a total reboot, The Good Acids Pore Toner offers everyday pore maintenance. For those with oily and acne-prone skin, using both together can help you fight what Alicia calls the "blackhead, whitehead and acne curve. In keeping with our Peach & Lily philosophy, we always set out to create formulas that work well alone and in combination, and can be mixed and matched with ease based on your unique skin type and needs.
How to Use
Apply after cleansing, using hands or a cotton pad. Can be used AM and PM daily, but because every skin type is different, start at 2 times per week and increase frequency from there if desired.
Ingredients
Water, Glycerin, Propanediol, 1,2-Hexanediol, Curcuma Longa (Turmeric) Root Extract, Allantoin, Aloe Barbadensis Flower Extract, Glycolic Acid, Portulaca Oleracea Extract, Ocimum Sanctum Leaf Extract, Potassium Hydroxide, Butylene Glycol, Amino Esters-1, Solanum Melongena (Eggplant) Fruit Extract, Coccinia Indica Fruit Extract, Lawsonia Inermis (Henna) Extract, Melia Azadirachta Leaf Extract, Melia Azadirachta Leaf Extract, Ethylhexylglycerin, Salicylic Acid, Corallina Officinalis Extract
The Peach & Lily Promise
The good acids.
New to acids? Start with a super gentle concoction that helps keep skin refreshed and decongested each and every day.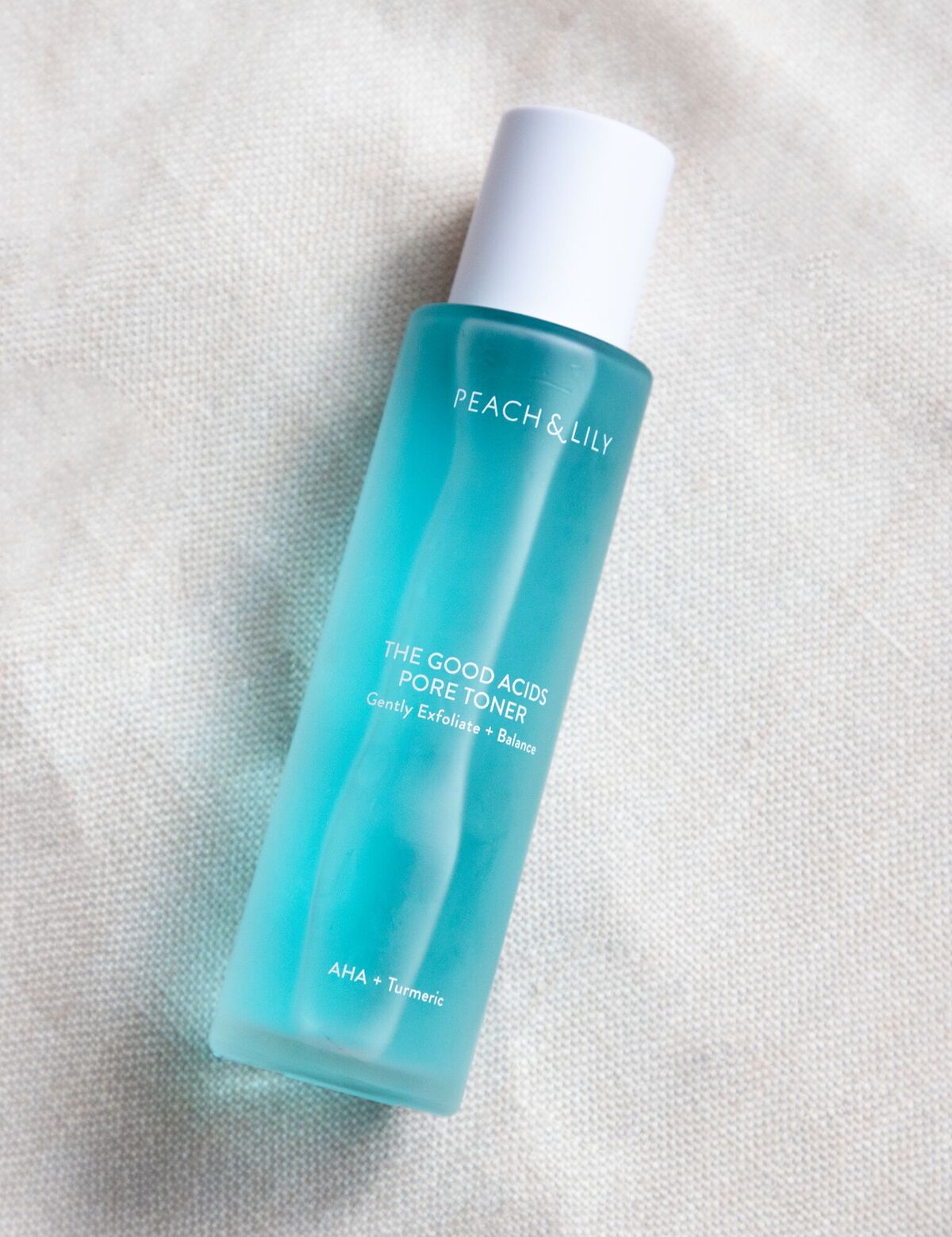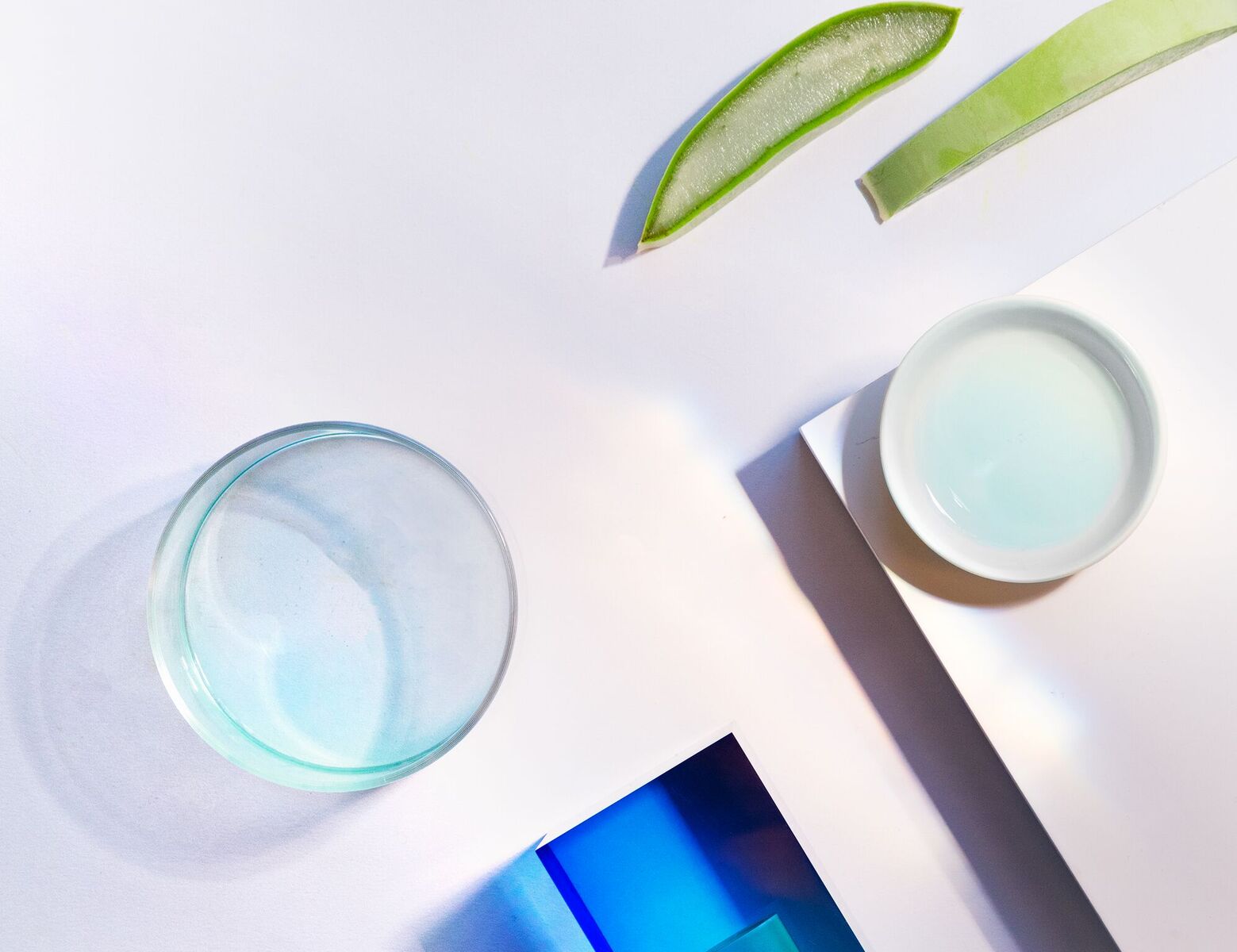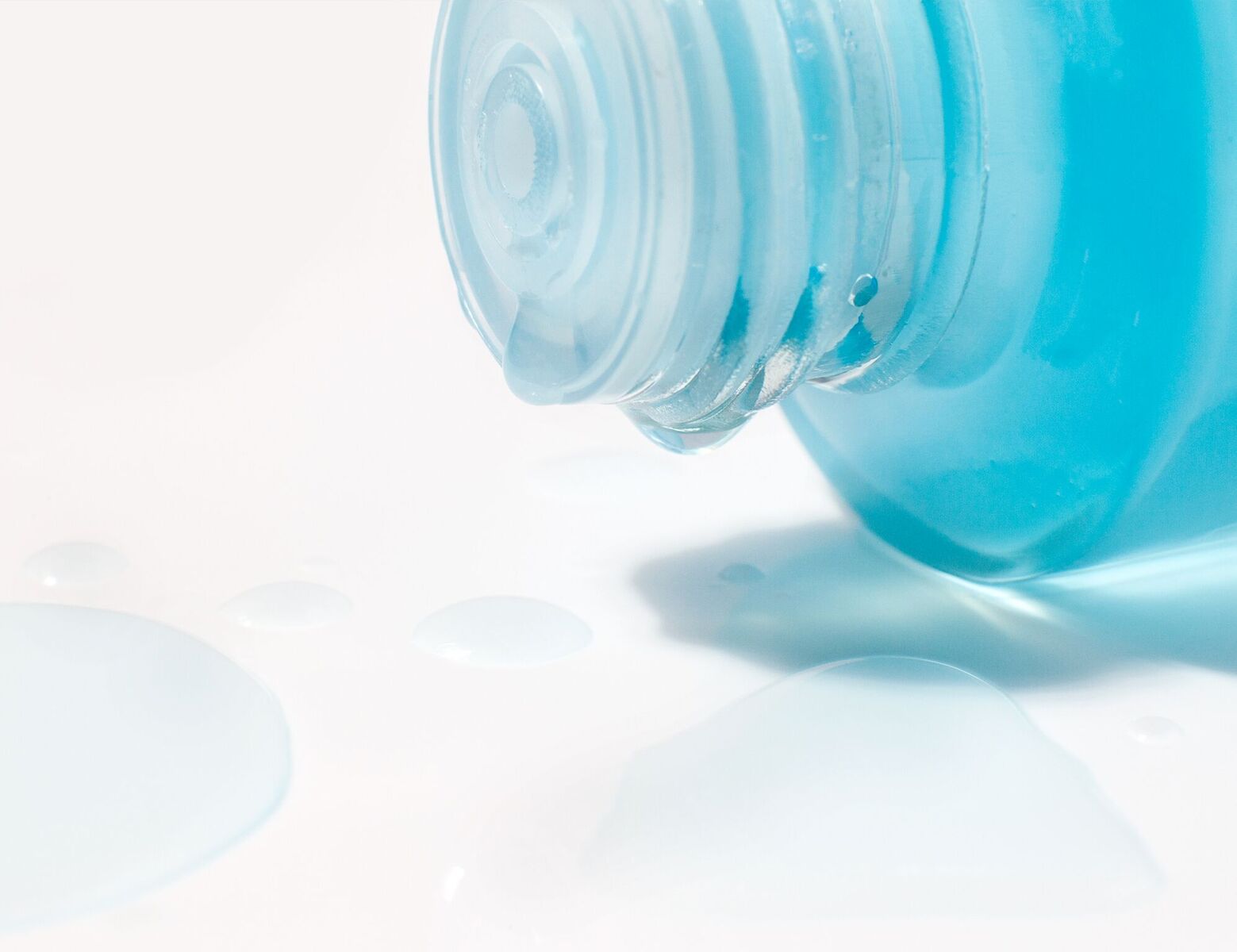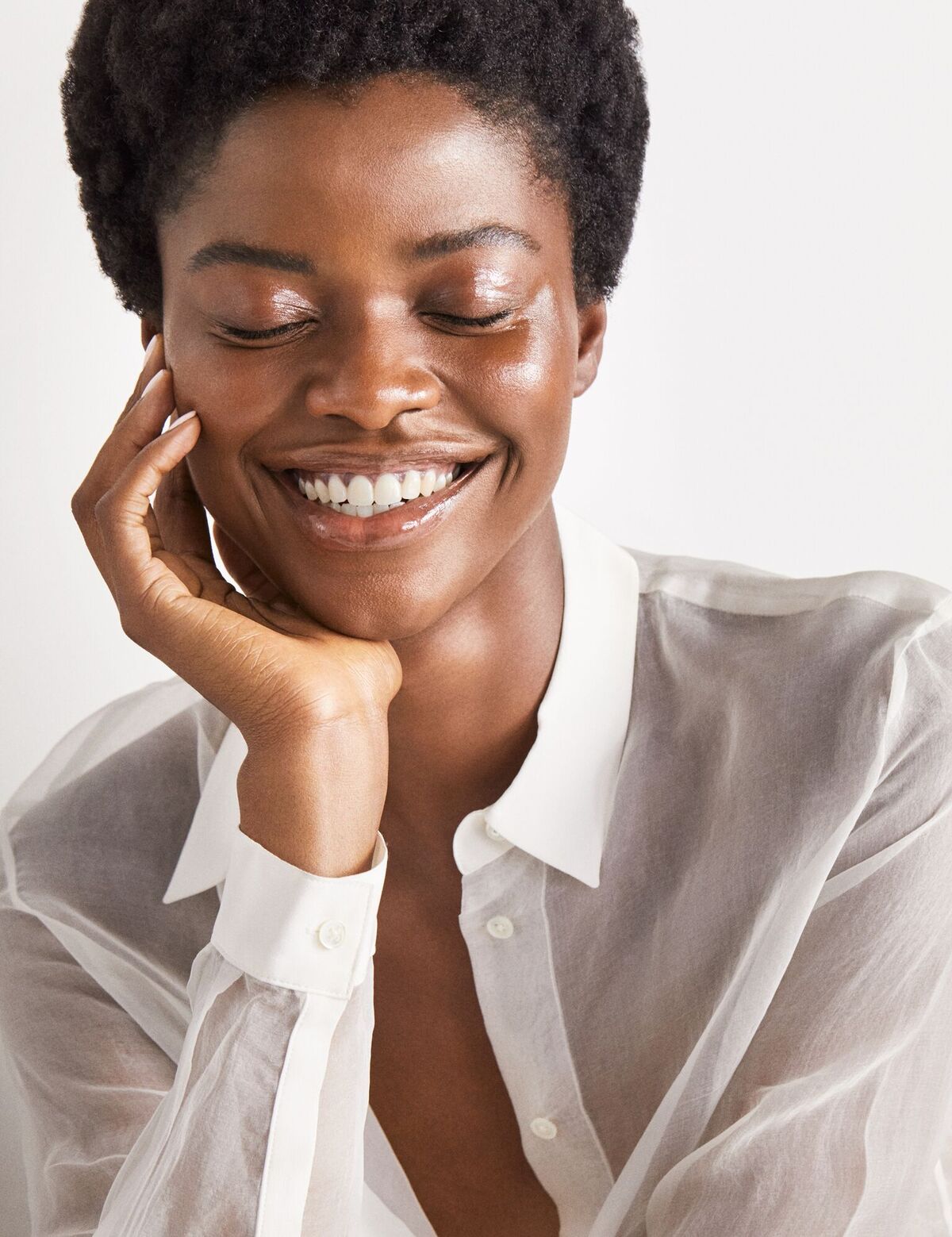 Stay ahead of your pores.
Blackheads and blemishes happen when pores don't shed dead skin cells and impurities become trapped. Give your pores a gentle, yet powerful cleaning with The Good Acids.
Get social with us.
Join the peach party! #peachandlily