Pure Beam is 100% natural and plant-based, delivers vital fatty acids and antioxidants, and helps reinforce your skin's protective lipid barrier. Our luxe squalane, jojoba, camellia, grapeseed, and sea buckthorn oils are cold-pressed and untouched by chemicals. We love that it helps curb back excess sebum production for the oily spots, and helps restore the lipid barrier for the dry parts. A balancing oil that is equally great for combination skin as it is for very oily or dry skin. This oil packs your skin with antioxidants as it leaves it supple and soft. Indulge your skin with the purest ingredients and love your healthy glow.

Texture: readily-absorbed, non-greasy, doesn't clog pores
Scent: barely there, ever so slightly earthy
Skin types: all skin types
Size: 30ml
Must Know
Peach & Lily Take
How to Use
Ingredients
Must Know
This oil-blend includes pure oils that were carefully selected for being great for all skin types, even oily and acne-prone skin, and providing a multitude of benefits -
1. Jojoba Seed Oil: helps to moisturize and balance skin, helps to fight off bacteria, helps to repair skin, helps to fight free radical damage
2. Squalane: rich in antioxidants to help fight free radical damage, has excellent moisturizing benefits, helps regulate oil production, helps fight bacteria, helps soothe skin
3. Grapeseed Oil: helps fight bacteria, helps even skin tone, helps fight free radical damage, helps soften skin
4. Camellia Japonica Seed Oil: rich in antioxidants, vitamins, and omega-6 fatty acids that help fight the effects of premature aging and intensively moisturizes
5. Sea Buckthorn Oil: helps reduce signs of aging, helps regenerate skin

These pure oils blended together blast skin with antioxidants, vitamins, and fatty acids to combat the effects of daily stressors that lead to premature aging. These oils also soften and hydrate skin resulting in a dramatic boost of radiance. These oils also help replenish and strengthen the skin's lipid barrier to keep skin stronger and more resilient. The antibacterial properties and oil-regulating properties in these oils are what make them popular for acne-prone skin and oily skin. You'll see more balanced, radiant and stronger skin with the fresh blend of cold-pressed oils in our Pure Beam Luxe Oil.
Peach & Lily Take
Oils can be tricky, especially for those with oily skin. In fact, applying oil onto oily skin can seem counter intuitive. Our skin is naturally comprised of protective oils and using the right kind of oils can help all skin types find an ideal balance and bring skin back to a natural equilibrium. This oil blend not only hydrates, nourishes and helps fight damage and bacteria -- it also brings skin back to harmony so that your skin can thrive and glow.
How to Use
Massage onto clean, dry skin. Can be used AM and PM daily. Mix with our Glass Skin Refining Serum for maximum glow. Store in cool and dry place.
Ingredients
Simmondsia Chinensis (Jojoba) Seed Oil, Squalane, Tocopherol, Vitis Vinifera (Grape) Seed Oil, Camellia Japonica Seed Oil, Hippophae Rhamnoides Oil, Olus Oil
The Peach & Lily Promise
A nourishing oil for all skin types.
No breakouts, clogged pores, or greasiness.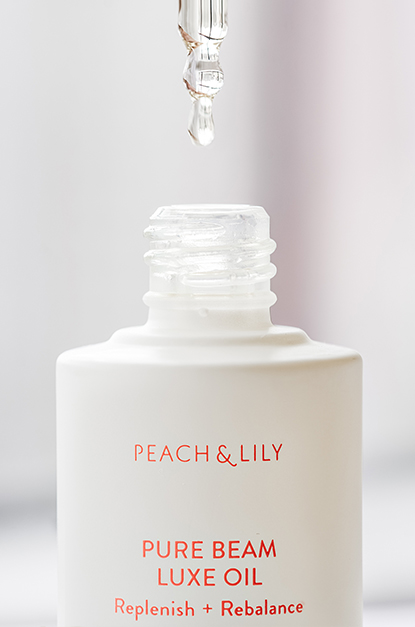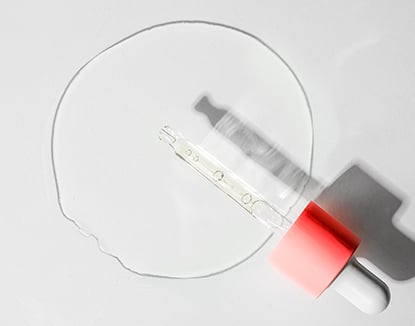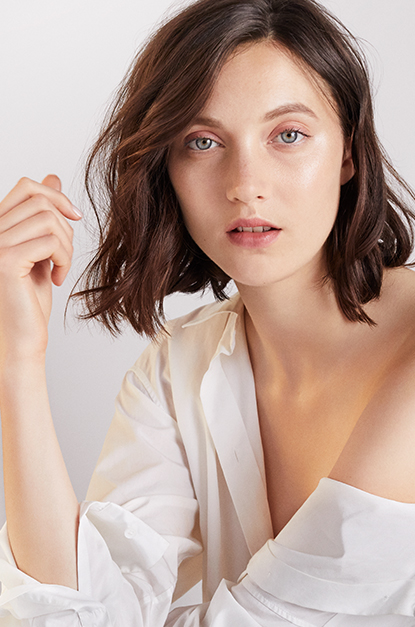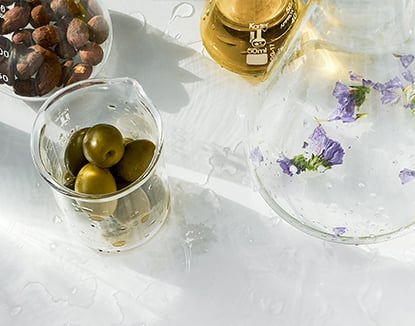 Balancing oils deliver the best of both worlds.
Curb excess oil production in oily spots? Reinforce lipid barrier where you are dry? This blend does it all.
Get social with us.
Join the peach party! #peachandlily