A dream pairing for glass skin — Glass Skin Refining Serum gives skin the vitamins and antioxidants it needs, while Pure Beam Luxe Oil gives skin the lipids it needs.
Our Glass Skin Refining Serum is oil-free but full of beautiful ingredients like peach extract, madecassoside, and mountain yam extract, and our Pure Beam Luxe Oil is a blend of six cold-pressed, plant-based oils and vitamin E. That means these two products play incredibly well together, pairing up to give skin the vitamins, antioxidants, fatty acids, and lipids it needs to thrive.
Because these two products support each other so well, we're offering them as a bundle at a discount! This pairing is suitable for all skin types, including oily and/or acne-prone skin. Our Pure Beam Luxe Oil is formulated with beneficial oils that not only nourish and hydrate skin but also help balance sebum production. Together with the Glass Skin Refining Serum, Pure Beam can help all skin types.
Texture: both are lightweight and fast-absorbing.
Scent: Glass Skin has none; Pure Beam has the faintest natural earthy scent.
Size: Glass Skin, 40 ml / Pure Beam, 30 ml
Must Know
Peach & Lily Take
How to Use
Ingredients
The Peach & Lily Promise
Must Know
1. No returns or refunds on individual items from this kit.
2. Our Pure Beam Luxe Oil contains only seven ingredients — jojoba oil, squalane, grape seed oil, camellia japonica seed oil, sea buckthorn oil, olus oil, and vitamin E. All the oils are plant-based and cold-pressed, untouched by chemicals.
3. This pairing helps nourish and hydrate skin overall, but the Glass Skin Refining Serum and Pure Beam Luxe Oil particularly help strengthen and protect the natural skin barrier (aka the lipid barrier). That in turn helps make skin more resilient, boosting the appearance of radiant, balanced skin.
4. For further details, please refer to individual product pages.
Peach & Lily Take
Both our Glass Skin Refining Serum and Pure Beam Luxe Oil play well with other products, but they play particularly well together. When used as a pair, one after the other, they really work as this comprehensive, well-balanced cocktail for skin, helping soften, hydrate, and nourish so skin can achieve that glass skin radiance from the inside-out.
How to Use
After cleansing and toning, apply the Glass Skin Refining Serum liberally. Follow with 2-3 drops of the Pure Beam Luxe Oil, massaging into skin. Repeat, if desired, for enhanced results. Follow with moisturizer.
Ingredients
Please refer to individual product pages.
The Peach & Lily Promise
The dream pair.
Essential nutrients and essential fatty acids — the perfect cocktail for happy, healthy skin.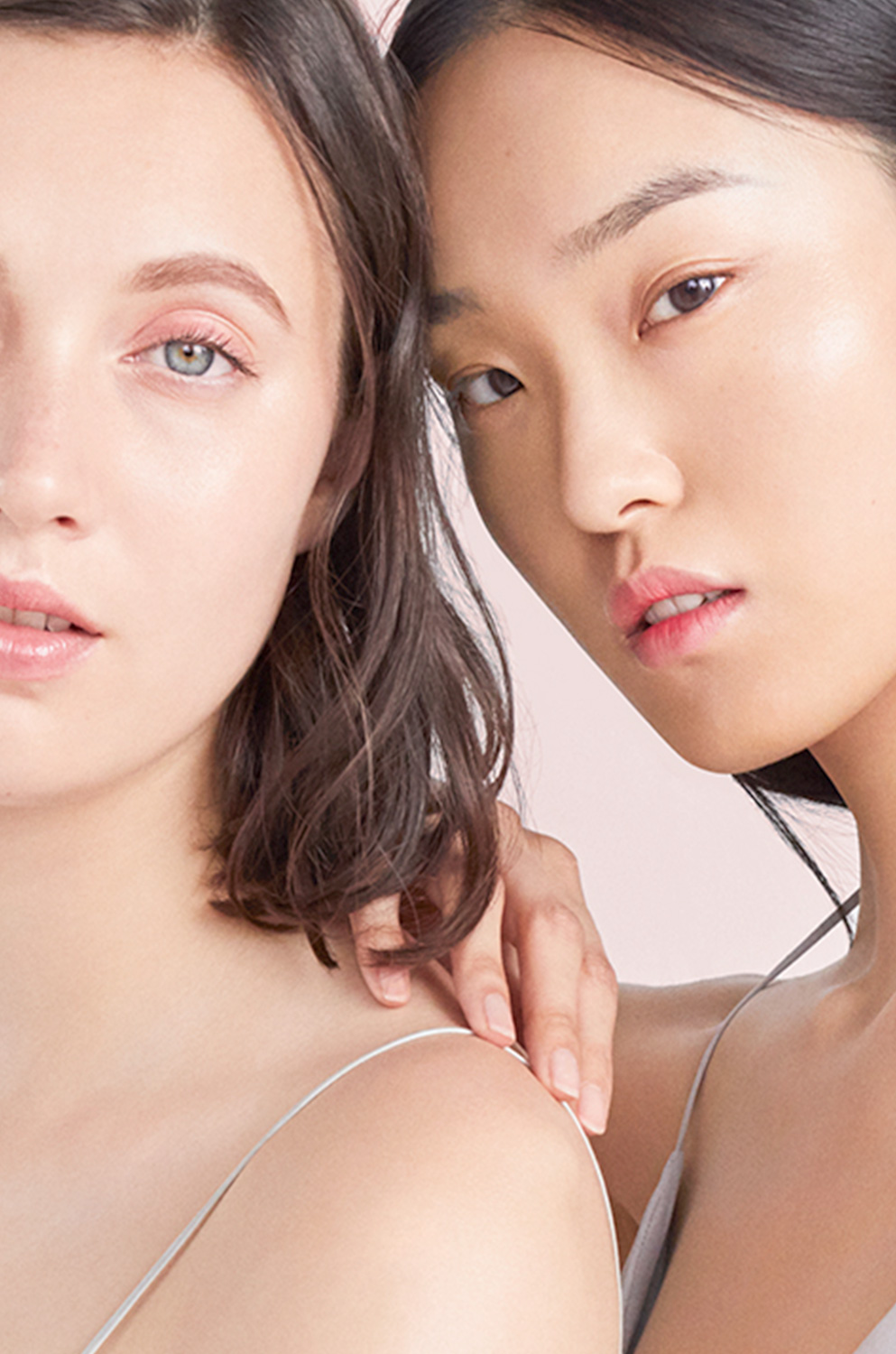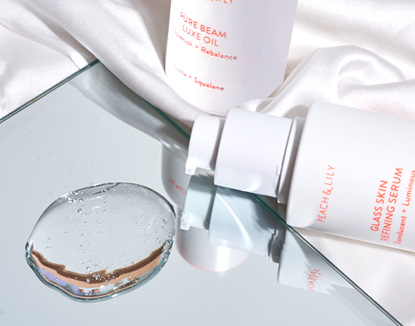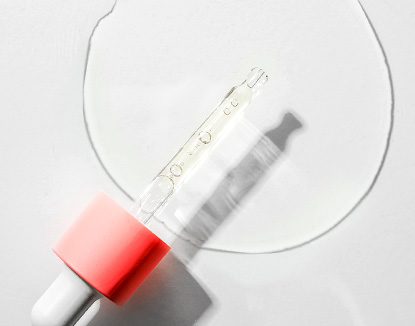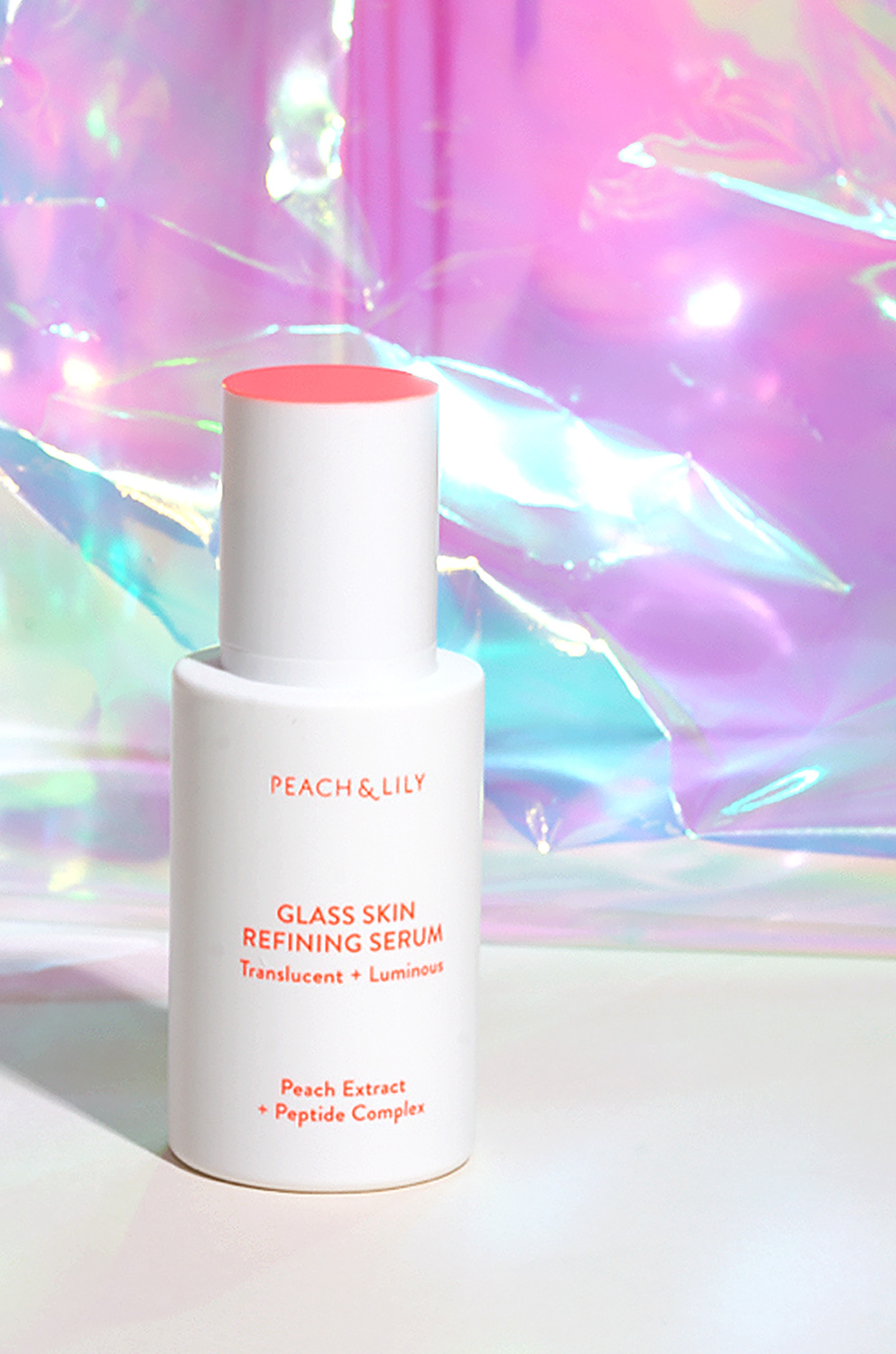 Products that play in beautiful harmony.
Balance skin, protect that natural skin barrier, and maintain that radiant glow.
Get social with us.
Join the peach party! #peachandlily