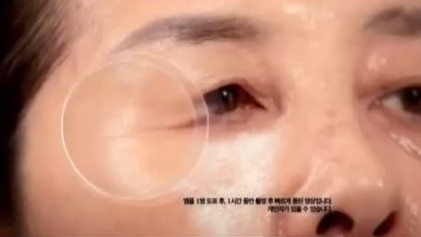 Skincare Steal! DA99 Lifting Trio
Buy Two Sets, Get One Free! Korea's clinically proven, bestselling lifting program
This exclusive trio includes:

Three DA99 Home Esthetic Lifting Sets (12 treatments) for the price of TWO

Just $90 ($135 Value)

Exceptional clinical study results, a breakthrough patented technology, and bestselling status on Korea's biggest home-shopping network made us take note and put this unique product to the test. The results we saw were extraordinary and we know you'll love this at-home treatment! Each DA99 Set includes 4 clinically proven treatments to visibly lift and smooth wrinkles instantly and over time, so there are 12 total treatments in this Trio.

About DA99 Home Esthetic Lifting Program
The experience is unparalleled. Upon application, there is an immediate firming sensation; after fifteen minutes, your face looks like a smooth, shiny egg (reminiscent of what our skin looked like when we were young children) and the firming sensation continues; after an hour or eight hours (you can leave on for anywhere between an hour to eight hours), skin looks impossibly smooth and dramatically lifted. Rinse off and your face still looks firmed up, line-free, contoured and radiant.

When we tested this innovative product after one application: tired jowls looked visibly lifted, sagging areas were contoured, pores looked tighter, and fine lines and deeper wrinkles looked smooth and dramatically reduced. When applied weekly for a month, the results were long-lasting and profound. (See below Details for clinical study results)

Texture: silky smooth
Scent: none
Note: Due to high demand and service delays, your order may experience delays in shipping. We are no longer guaranteeing any Christmas delivery on PeachandLily.com.